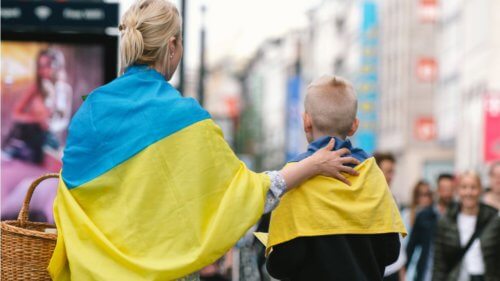 Today, June 20, we celebrate World Refugee Day, a day to focus attention on a humanitarian issue that affects not only the global community, but also our own country.
During this difficult period in the history of Ukraine, millions of people are forced to leave their homes, flee the horrors of war and seek safety in other countries.
According to the Office of the United Nations High Commissioner for Refugees, the number of Ukrainians who left for European countries after the beginning of the full-scale invasion of russia reaches about 7,915,287 people.
The largest number of refugees from Ukraine found refuge in Poland, where almost 1.5 million people are registered. Germany also accepted slightly more than a million Ukrainians. In particular, only Moldova has accepted 739,000 Ukrainians since the beginning of the full-scale war. In addition, the Czech Republic, Lithuania, France, Italy, and others were among the ten countries to which the most Ukrainians left as a result of the war. All these countries have shown great hospitality and openness, allowing Ukrainian refugees to find safety and protection.
Our state expresses sincere thanks to these countries. Your humanitarian assistance and openness are invaluable to millions of our people who are seeking safety and salvation.
We hope that this solidarity and kindness shown by the countries that accepted Ukrainian refugees will be an example for other nations and will encourage further cooperation and support for people experiencing crisis situations.
We hope that all Ukrainians who left their homes after the war will be able to return home, find safety and build a future on their native land.