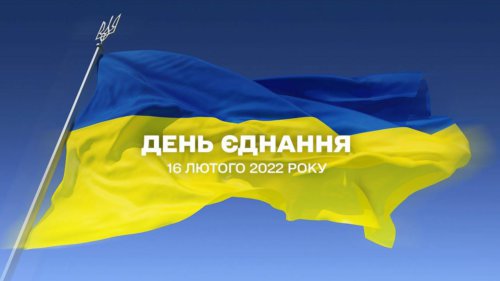 Recently, on February 16, Ukraine began to celebrate a special holiday – Unity Day. The campaign was created by President Volodymyr Zelenskyi in 2022. The main goal of this day is to show the unity of the Ukrainian people against the background of the military threat.
In the winter of last year, Russia began to actively withdraw its troops to the borders with Ukraine. The mass media and politicians of Western countries began to actively discuss this in the world. That is why the Ukrainian authorities called on citizens not to panic, and the president declared this day the Day of the Unity of Ukraine. In order to show our enemies our unity and unite the Ukrainian people: "They are scaring us with a big war and once again setting a date for a military invasion. This is not the first time. But our state today is stronger than ever… We are told that February 16 will be the day of the attack. We will make it a day of unity. The relevant decree has already been signed. On this day, we will raise national flags, wear blue and yellow ribbons and show the whole world our unity!"
On this day, Ukrainians across the country celebrate by displaying national flags, singing the national anthem and creating "living chains" of unity.
Our unity must remain a strong chain that protects and protects all of us and Ukraine not only on this day, but also forever. Let's support the country in such a difficult time! Only together we are strong, because our strength is in unity. Together and with joint efforts – to Victory!
Glory to Ukraine! Glory to heroes!

Honorary Consul of the Republic of Moldova
Mykola Skrypkovskyi