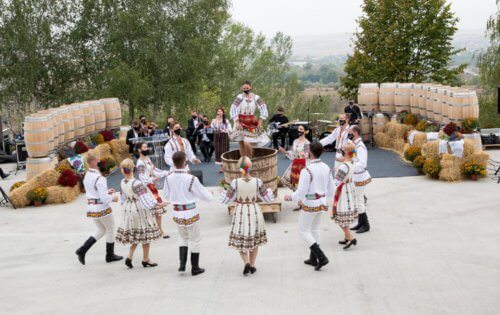 This weekend, the centre of Chisinau will become the venue for the National Wine Day! This October event in the first decade of the month is a traditional annual event. Taking place on 7-8 October 2023 under the slogan "Our wine conquers the world", the event promises to be unforgettable, paying tribute to the outstanding achievements of Moldovan winemaking. More than 90 winemakers will present their creations, and visitors will enjoy tastings, live music performed by folk groups and famous artists, as well as numerous cultural events and unique experiences.
On 25 September 2003, the Parliament of the Republic of Moldova adopted a law establishing a preferential visa regime for foreign nationals, with free visas being issued for a 15-day period (7 days before and 7 days after the National Wine Day). Foreign nationals who wish to visit the country during the holiday period are entitled to a free visa (if necessary).
The National Wine Day will bring together all the achievements of winemakers over the past decade, which have contributed to strengthening the country's position on the World Wine List. These efforts have identified Moldova's wine as the most representative ambassador at the international level.