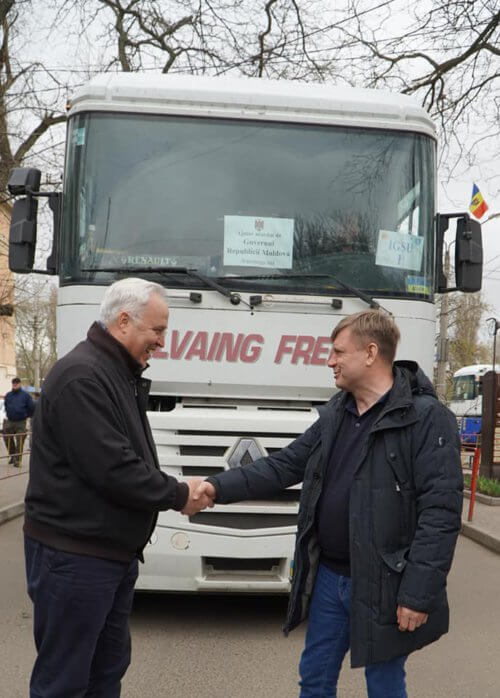 On April 9 to Odesa from Moldova were delivered 7 heavy-duty trucks of humanitarian aid for medical institutions of the city and region. The humanitarian group includes medicines, food and other essentials. The Ambassador Extraordinary and Plenipotentiary of the Republic of Moldova in Ukraine Valeriu Civier personally accompanied the cargo delivery. This is already the second consignment of humanitarian aid transferred to Ukraine.
First Vice Head of the Odesa Regional Military Administration Borys Voloshenkov, welcoming Valeriu Civier in Odesa, from the leadership of the region expressed to him words of gratitude for his support and provision of humanitarian aid. "Your support contributes to the replenishment of the material and therapeutic base of medical institutions in the Odesa region, which helps medics in their daily hard work at this difficult time for the whole country. Everything we received today will be used to equip hospital wards for both children and adults," stressed Borys Voloshenkov.
The Moldovan diplomat expressed the solidarity of our people with the Ukrainians and condemned the military aggression of the Russian Federation against the neighboring state. The support for Ukraine's independence, sovereignty and territorial integrity within its internationally recognized borders was also reaffirmed.