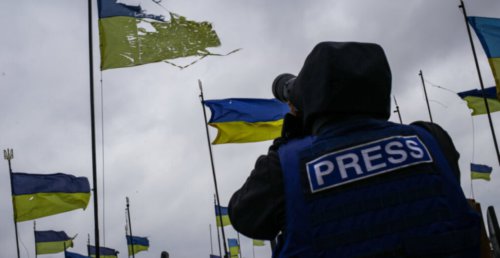 On June 6, Ukraine celebrates Journalist's Day – a professional holiday for journalists, correspondents, reporters, editors and all those who work in the information field.
Journalism is a very responsible and dangerous profession, even in peacetime. And during the war, many journalists risk their lives to show the world the truth about the hostilities.
It is not for nothing that journalism is called a profession for the brave in society, because the work of a journalist is dangerous, and especially today – during a war. During the entire time of the Russian invasion, the occupiers killed more than 50 Ukrainian and foreign journalists.
But not only courage is behind these words, but above all it is devotion to one's vocation, a real search for the truth, the need to quickly and honestly show it, to convey it to all readers or viewers.
Happy holiday to you, journalists, informants, editors, reviewers, contributors of the educational and trade union press! On the day of your professional holiday, I wish you success in realizing your boldest ideas and plans!
Deliver the truth, inform about events, news and people's lives! And who is on the forefront of the information front – we wish for the main news about our Victory as soon as possible!

Honorary consul of the Republic of Moldova
Mykola Skrypkovskyi