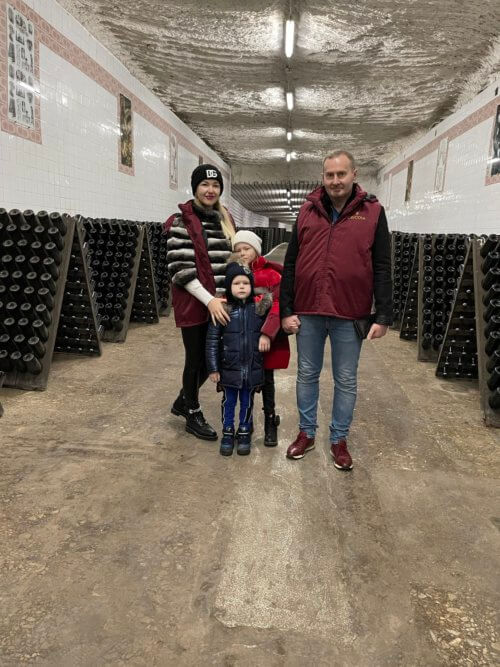 On November 26, Honorary Consul Mykola Skrypkovskyi and his family visited the Republic of Moldova. It is not the first visit of Mr. Consul to this hospitable country.
Tourist route began with the capital of Moldova – the city of Chisinau. The travelers visited the Cathedral of the Nativity of Christ, the Church of the Intercession, the Catholic Church of Divine Providence and the Armenian Church of the Holy Virgin.
The next place the Skrypkovskyi family visited was Cricova. It is also called the underground city, because there is a famous winery with underground wine cellars stretching for 120 km. It is really  a special place, which captivates with its scale and collection of wines – the National Wine Cellar.
Castle Mimi was the final point of the itinerary. This location is among the most beautiful architectural masterpieces in the world of wine and is a monument of national importance.
The trip lasted three days and was very interesting.
Honorary Consul Mykola Skrypkovskyi is grateful to his friends from the Republic of Moldova for the hospitable welcome and for the wonderful time spent.
It is safe to say that the Republic of Moldova has a significant potential for tourism development. Besides the monuments of architecture and winemaking, the natural monuments, landscape and nature reserves, geological monuments of European and world significance deserve special attention.
The Honorary Consulate of the Republic of Moldova in Khmelnytsky is always ready to assist citizens of Ukraine in organizing tourist trips to this country with rich cultural heritage.