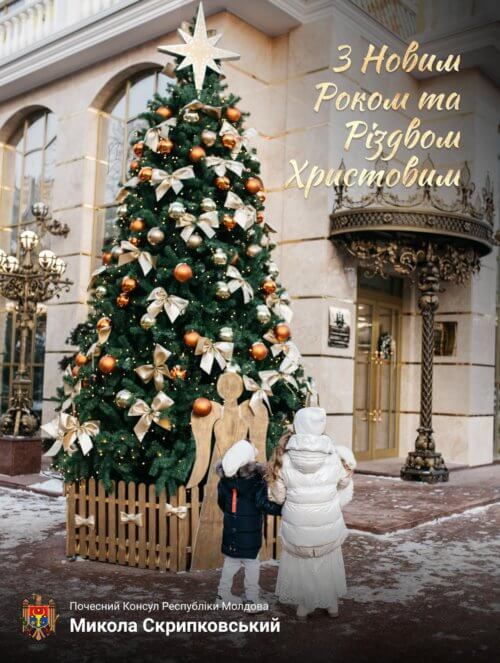 New Year and Christmas always represent the beginning of something new, awe-inspiring and long-awaited. On these days the whole world honors traditions that are passed down from generation to generation and are associated with warm memories of childhood. Personally, at a time like this, more than ever, I want to believe in miracles that inspire us to create and become better.
I want to thank all who supported and promoted the work of the Honorary Consulate of the Republic of Moldova in Khmelnytsky.
The passing year was rich and productive, it brought us many opportunities, meetings, interesting acquaintances, discoveries, victories and achievements. I am sure that each of us in 2022 will continue to work on achieving our ambitious plans, becoming wiser and stronger in all aspects of life.
The past year has also been a difficult one, but it has hardened us. I would like to thank all those who keep our country safe on the frontlines and protect us from danger, stand guard over the pandemic in hospitals, and teach our children in schools. The Honorary Consulate of the Republic of Moldova in Khmelnytsky sincerely thanks another jointly written page of our history.
I promise to continue to make maximum efforts in order that Ukraine and Moldova have common ambitions for the future in all spheres of cooperation.
On behalf of me personally, the Honorary Consulate and the whole Republic of Moldova I congratulate you on the New Year and Christmas!
May all your most cherished dreams come true in the coming year, and may you have strength and inspiration for deeds that bring happiness. I wish good health, abundance, comfort and prosperity to you and your families!

Honorary Сonsul of the Republic of Moldova
Mykola Skrypkovskyi