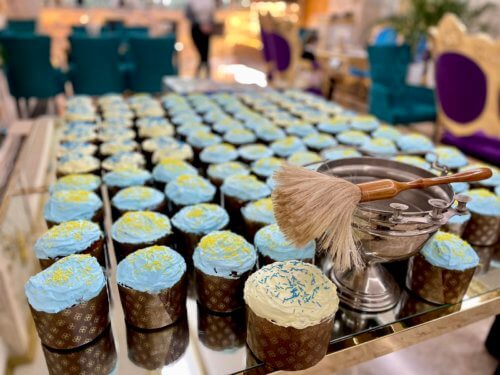 On April 12, together with the Honorary Consul of the Republic of Moldova in the city of Khmelnytskyi and the head of the charity organization "Charitable Foundation ROYAL PALACE" Mykola Skrypkovskyi and the Bishop of Khmelnytskyi and Kamianets-Podilskyi Orthodox Church of Ukraine Vladyka Pavlo, in the city of Khmelnytskyi, we consecrated and handed over Easter goodies for the military, who serve at the front and defend our independence.
This is a small but important step to show respect and support for our true heroes. We must remember that these people are doing everything they can to protect our country and to keep the peace.
We hope that our Easter gifts will show our respect and support, as well as lift the spirits of our soldiers. We wish that God will protect every Ukrainian hero and give them strength, stability and inexhaustible energy in the performance of their duty.
Let our love and respect for our military be shown not only during the holidays, but also for every day. Let's support those who protect our country and strive for peace and prosperity.
Glory to the Armed Forces of Ukraine!