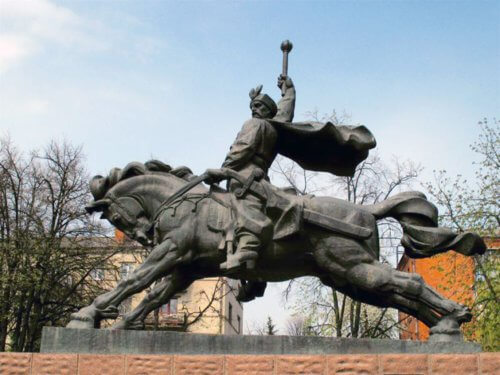 On the 22nd of September we celebrate the 85th anniversary of the Kamyanets-Podilsky region foundation, renamed Khmelnytsky region in 1954.
I congratulate on the 85th anniversary my native Khmelnytsky land and all those to whom this land gave strength and inspiration, who were born in Podillya, and who are a part of our picturesque region.
Today we are facing great trials. Together with all Ukrainians we are defending independence and territorial integrity of our state. We remain a reliable rear, a humanitarian front, and I am sure it is the merit of all of us.
Let us bow our heads in remembrance of all the heroes, sons and daughters of Khmelnytsky region, the brave defenders of the Motherland who have fallen for Ukraine.
We continue to fight, to repel the enemy with dignity and to march tirelessly towards our goal – Victory!
In our unity is our strength!

Honorary consul of the Republic of Moldova
Mykola Skrypkovskyi