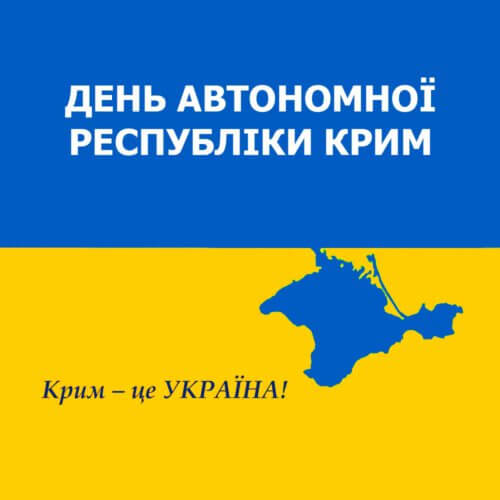 January 20 Ukraine celebrates Crimea's Autonomous Republic Day.
This day, 32 years ago, the majority of peninsula residents voted for the Crimea restoration autonomy, determining Crimean status as a part of Ukraine.
Despite the temporary occupation by Russia, Crimea was and is Ukrainian. It is recognized throughout the civilized world.
Ukraine will never accept the annexation of Crimea and will not sacrifice one of the indigenous peoples living in our common Motherland. Crimea is not a military base, but an integral part of Ukraine. It is a unique region, a pearl of world civilization, and a cradle of the Crimean Tatars. This is their native land.
I am proud of the courage of Crimean Tatar sons and daughters, who kept their national identity and loyalty to their parental traditions at all times. I express my deep respect for the Crimean Tatars, who even today have not submitted to the aggressor and are fighting for our common home.
As a result of peninsula occupation, Crimean Tatars again faced a serious threat of destruction of their national community, new repressions and deprivation of fundamental political freedoms and civil rights for the indigenous people.
But despite all trials, Crimean Tatars prove – the nation, which fights for the truth and justice, the right to live on its own land, to speak its own language, is invincible.
I am convinced we will win together. Our flags are flying and will continue to fly together: Ukrainian blue-yellow and blue, with a golden tamga – Crimean Tatar.
Because Crimea is Ukraine!

Honorary consul of the Republic of Moldova
Mykola Skrypkovskyi