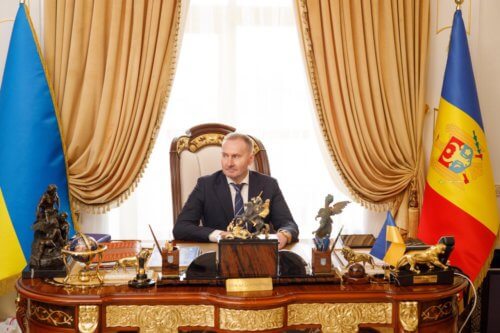 Today we celebrate two incredibly important years of the existence of the Honorary Consulate of the Republic of Moldova in Khmelnytskyi. This period has been a challenge for us, when our ties and friendships have proved to be particularly valuable and strong.
It should be noted that the past two years have been a time of challenges and uncertainty, in particular due to the full-scale and ruthless war that has affected many aspects of our daily lives and the fate of our country. Together with you, we felt the importance of help and support during this difficult period.
It is at times like these that it becomes clear how important it is to have reliable friends and partners. Together, we stood shoulder to shoulder to help resolve difficult situations, held many diplomatic meetings, provided assistance to those in need and supported the Armed Forces of Ukraine, and continue to do so.
We believe that through our unity, cooperation and mutual support we will be able to overcome all difficulties and achieve peace and stability in our country. Our joint activities and efforts are aimed at building a better future for our countries and their citizens.
Glory to Ukraine!
With best wishes and gratitude,
Honorary Consul of the Republic of Moldova in Khmelnytskyi Mykola Skrypkovskyi