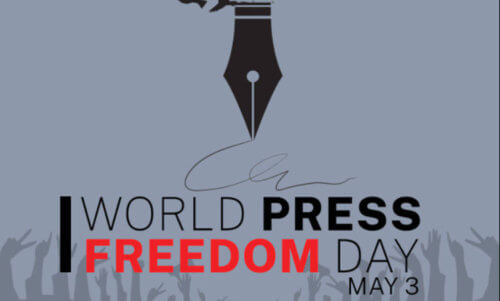 Every year on May 3, World Press Freedom Day is celebrated around the world to support freedom of expression and independent journalism around the world.
It is important to note that journalism is not just a profession, but an important component of democracy. Journalists help to ensure the transparency of government activities, show the problems of society and help people to be aware of their rights and freedoms. Therefore, it is important to support the freedom of the press and to recognize the importance of the work of journalists, who help shape the worldview and awareness in society.
We deeply appreciate your work, which is key to ensuring freedom of speech and democracy.
According to the National Union of Journalists of Ukraine, 23 media persons have been killed since the beginning of the large-scale russian invasion of Ukraine. The union keeps a list of names and regularly publishes the names of all the dead.
Your sacrifices will not be forgotten. You gave your life so that people could know the truth and understand what is happening in our world.
We bow our heads to your courage and express our full support to the journalists who continue to work in difficult conditions and risk their lives so that we can know the truth.
Thank you for your work and your sacrifice. We wish you good health, strength and courage to continue your important mission!