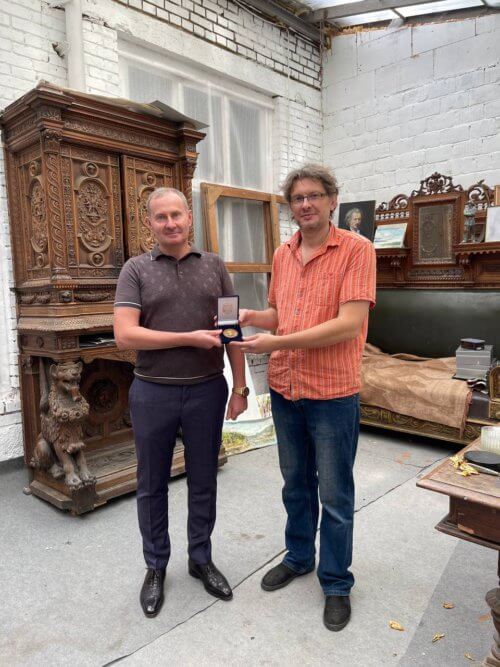 The honorary consul of the Republic of Moldova in Khmelnytskyi visited the workshop-museum of the outstanding and talented Ukrainian sculptor Mykola Znoba.
Every moment of the sculptor's life is permeated with art. The works of M. Znoba decorated the squares of Ukrainian cities, the historical centers of Prague (Czech Republic), Dunbar (Scotland), Senlis (France). His works were opened by UNESCO Secretary General Koyotiro Matsuura, the President of Ukraine and the Honorary Consulate of the Republic of Moldova in Khmelnytskyi, and it is extremely pleasant.
Very soon we will present new creations of the talented Znoba family.
Mykola Skrypkovsky expressed his sincere gratitude to Mr. Mykola Znoba and his wife Ms. Veronika for their hospitality and friendly meeting. As a gift, Mr. Mykola presented guests from Moldova, what symbolize the national color and culture of this country, and also honored the talented family with an award – the "STEPHAN III THE GREAT" award.