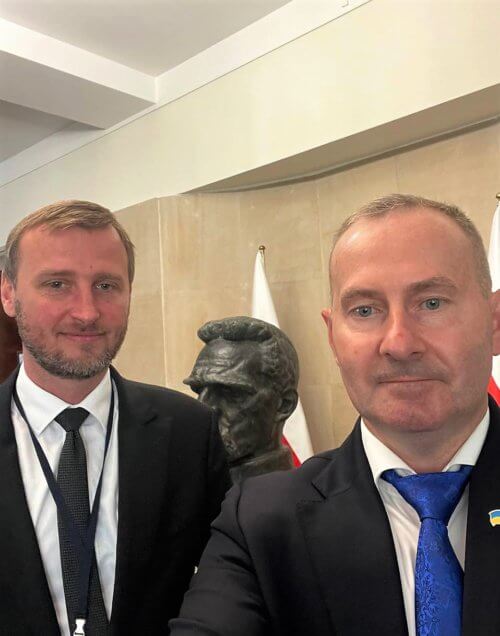 On June 23, I visited the Ministry of Foreign Affairs of Poland by invitation. It was extremely pleasant to meet again with my old friend and friend of Ukraine, the director of the Ministry, Mr. Macei Karasinski.
The Ministry of Foreign Affairs of Poland has always been open to dialogue and cooperation with Ukraine and Moldova. I am grateful to Mr. Karasinski for his support and assistance in strengthening friendly ties between our countries. Our conversation was constructive and productive, and I am sure that our cooperation and friendship will continue in the future.
During our meeting, we exchanged gifts and souvenirs. In addition, I invited Mr. Macei Karasinski to attend the 2nd Khmelnytskyi International Diplomatic Forum, scheduled for early October.
Thank you for your wishes for victory and peace for Ukraine, this is the most important thing.
We continue to work on the diplomatic front.

Honorary consul of the Republic of Moldova
Mykola Skrypkovskyi