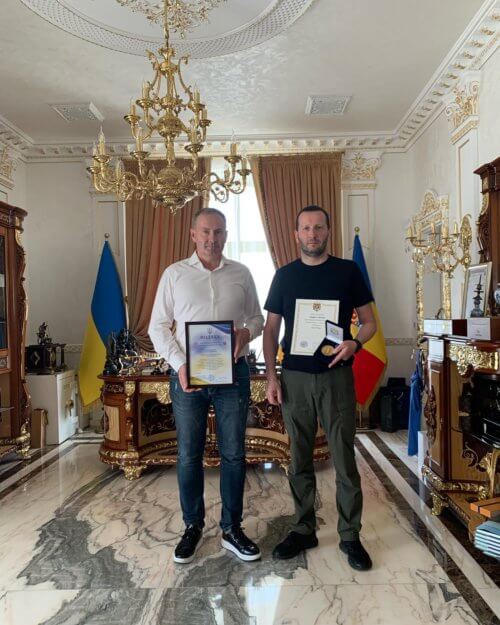 Serhii Tyurin, the Head of the Khmelnytskyi Military Administration, paid a friendly visit to the Honorary Consulate today.
Serhii Tyurin congratulated Mr. Mykola Skrypkovsky on the second anniversary of the opening of the Honorary Consulate of the Republic of Moldova in the city of Khmelnytskyi. He thanked for conscientious work and a significant contribution to the development of cooperation between Ukraine and Moldova, for promoting the development of trade and economic, cultural, and tourist ties, and special thanks for the assistance to the Armed Forces of Ukraine.
Mr. Serhiy presented Mr. Mykola with a letter of thanks from the Khmelnytskyi Regional Military Administration and the gifts. In turn, Mr. Serhii Tyurin was awarded the award of the consulate – the Honorary Order of STEPHAN III THE GREAT, and received gifts from the Republic of Moldova.
We continue to work on the diplomatic front, for a common goal.
Glory to Ukraine!