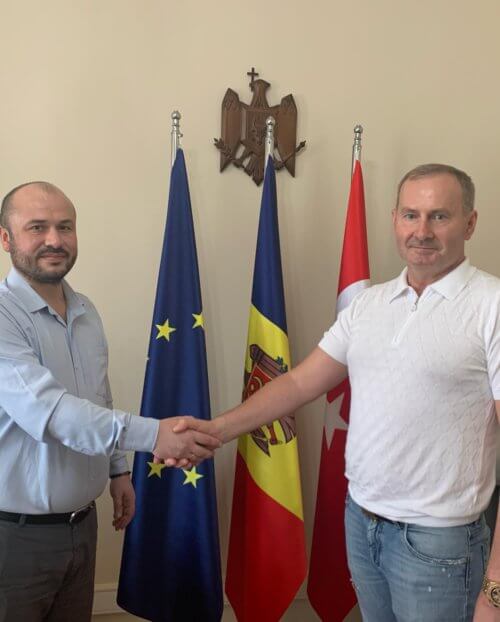 On August 25, the Honorary Consul of the Republic of Moldova in the city of Khmelnytskyi, Mykola Skrypkovskyi, paid a friendly visit to the Consul General of the Republic of Moldova in Istanbul – Sergiu Horduza. The diplomats held a fruitful conversation, considered all possible options for assistance at the diplomatic level and discussed prospects for further cooperation in important areas for Moldova and Ukraine.
Mr. Mykola presented to Mr. Serhiu the consulate magazine for 2022 and the magazine about the Khmelnytskyi Diplomatic Forum. Mykola Skrypkovskyi expressed his sincere gratitude to Mr. Serhiu Gorduz for his hospitality and friendly reception.
Also, Mr. Mykola Skrypkovskyi honored Mr. Sergiu Gorduz with the "STEPHAN III THE GREAT" Honorary Distinction. In turn, Mr. Sergiu Gorduz invited Mr. Mykola Skrypkovskyi to attend the celebrations, which will take place on September 18, 2023, at the Sultanahmet Museum in Istanbul.
This meeting in Turkey emphasized the importance of developing and maintaining relations between Moldova, Ukraine and Turkey.
I express my gratitude to the Armed forces of Ukraine for the opportunity to work. We continue active activities on the diplomatic front.