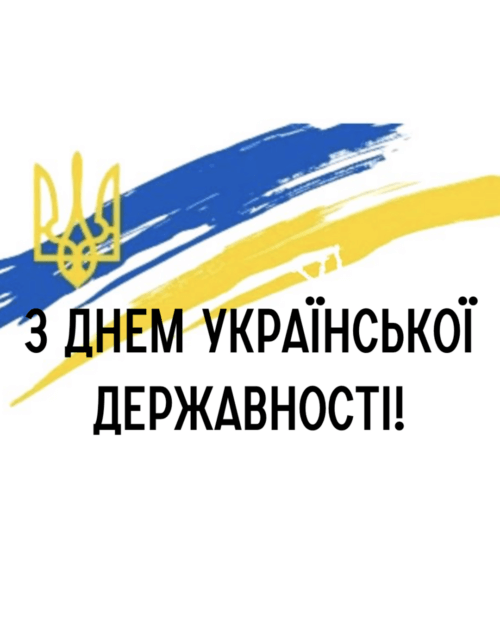 Dear Ukrainians!
On July 28, we celebrate the Day of Ukrainian Statehood, which symbolizes the centuries-old history of our country. This holiday reminds us of the state-building traditions of the Ukrainian people.
This is a special day aimed at strengthening national self-awareness and understanding the significance of the state-building experience of Ukrainians, our culture and identity, which lasted for thousands of years. Despite the hatred and contempt that the terrorist state shows us as a nation, we will always defend our independence.
Our most important national goal is to preserve unity and work together for victory. It will give us the opportunity to accomplish what previous generations failed to do. We will defend our independence in this war, work for harmonious integration with the European Union and develop to become one of the most modern states in the world.
Let nothing frighten us. Ukraine is an independent, free, indivisible state. And she will always be like that.
With the most sincere congratulations on the Day of Ukrainian Statehood!

Best regards,
Honorary Consul of the Republic of Moldova in Khmelnytsky Mykola Skrypkovskyi!