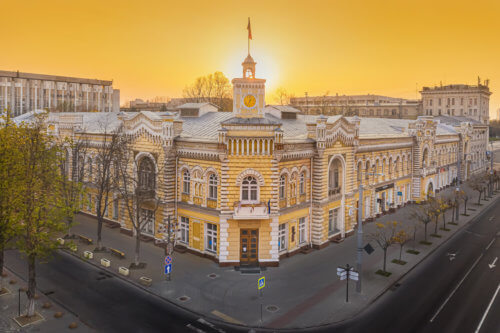 Dear residents and guests of the charming city of Chisinau!
I congratulate you on the occasion of a remarkable and majestic date – the 587th anniversary of the majestic city, the capital of the Republic of Moldova! On this special day, I, as the Honorary Consul of the Republic of Moldova in the city of Khmelnytskyi, sincerely express my best wishes.
Chisinau is not just a city on the map, it is a real pearl that shines with its beauty and uniqueness. With its elegant architectural masterpieces, multifaceted history and spirit of progress, Chisinau has become a symbol of confidence and unbreakable community spirit.
At this important moment of celebrating the city's birthday, I would like to express my deep respect for all those who contribute their labour and talent to the development of Chisinau. Your hard work, creativity and hospitality make Chisinau a special place on the world map.
May this holiday be filled with joy, light and positive emotions for each of you. I wish Chisinau boundless prosperity, new achievements and enormous energy for further achievements.
With deepest respect,

Honorary consul of the Republic of Moldova
Mykola Skrypkovskyi