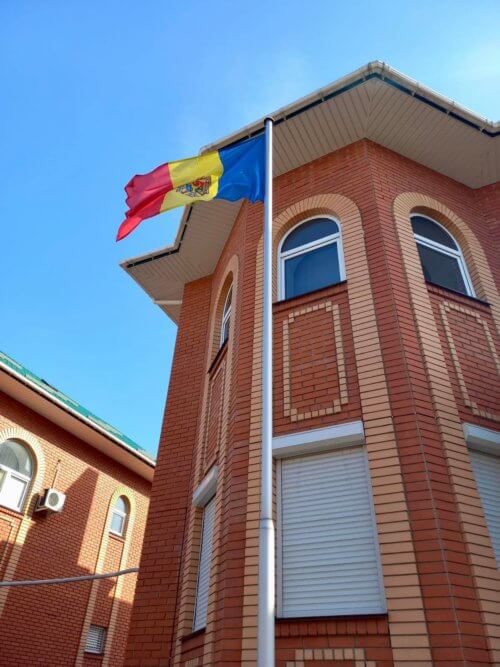 The Vice Prime Minister of the Republic of Moldova Nicu Popesku reported on his Facebook page:
"Our tricolor is flying again in the capital of Ukraine. Since today, the Embassy of the Republic of Moldova in Ukraine has resumed its activity in Kyiv.
I have conveyed to Honorable Ambassador Valeriu Kiver, the team of the embassy from Kyiv and the consulate from Odesa the gratitude from the leadership of the ministry for their work in strengthening bilateral relations and for the assistance provided to our citizens who entered the embassy and consulate doorstep".