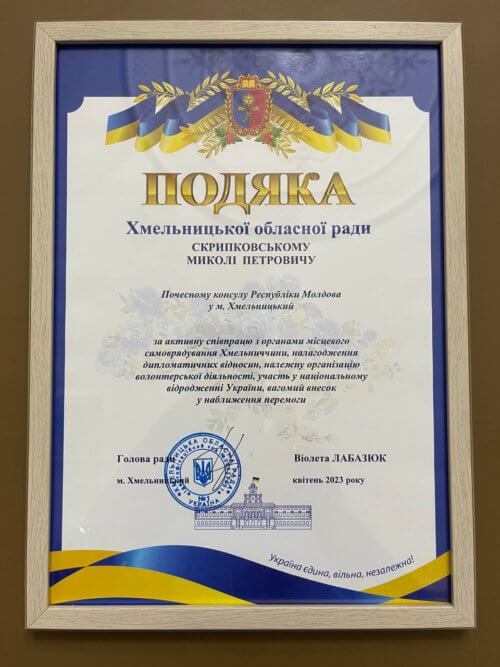 It is extremely gratifying to receive recognition for my work and a small contribution to our common victory.
Each of these awards has a special meaning for me. They testify to my dedicated work and that my efforts have been appreciated.
I want to express my deep gratitude to Khmelnytskyi! I want to thank my family, who are always there and always support me – this is our joint work.
We continue to work and tirelessly help our Armed Forces for our common victory.
Glory to Ukraine!
Best regards,

Honorary Consul of the Republic of Moldova
Mykola Skrypkovskyi