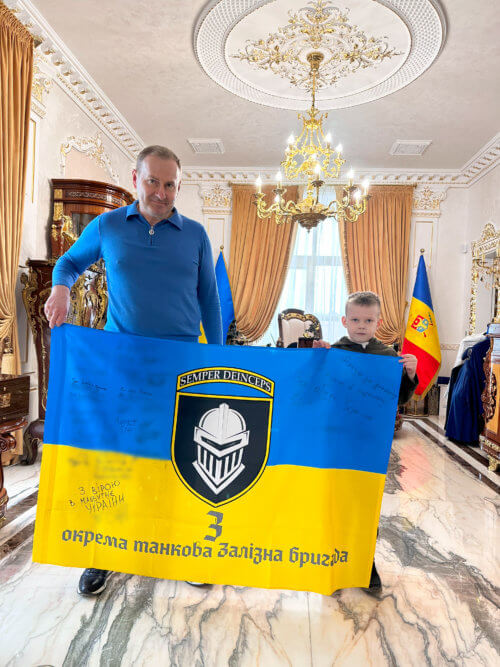 Dear soldiers-tankers, veterans of tank troops, workers of the tank-building industry of Ukraine!
I congratulate you on the professional holiday – Tanker's Day.
I wish you impenetrable armor, flawless operation of all nodes and mechanisms, health and brilliant professionalism, success and reliable rears!
I would like to personally congratulate and thank the 3rd Separate Tank Iron Brigade, which we have helped more than once, and they have become so close and dear to us, as well as all soldiers of the Armed Forces for the opportunity to live and work. It is a great honor for me to protect the battle flag with the signatures of the unit commanders.
We continue to work and never tire of helping our Armed Forces!
Happy holiday! Glory to Ukraine!


With best wishes, Honorary Consul of the Republic of Moldova in the city of Khmelnytskyi, Mykola Skrypkovskyi.