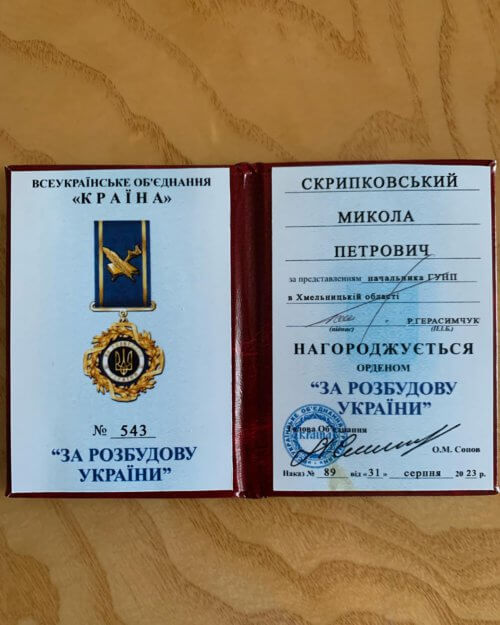 Thank you, my dear friends!
It is extremely pleasant that my and my family's small contribution to the approach of our common victory and development of Ukraine is being noticed.
We have to fight, we will not have another such chance, remember and thank our heroes.
We must continue to live, fight and build the country.
Construction is the development of the economy, development of the state and, most importantly, jobs, which are needed more than ever, because every job is the support of the whole family.
Thanks to everyone who works together with my family, every honor or award is our joint merit.
Huge thanks to our heroic Armed Forces for the opportunity to live and work.
We continue to work ….
Everything will be Ukraine!


Always with YOU, with respect, Honorary Consul of the Republic of Moldova in the city of Khmelnytskyi Mykola Skrypkovskyi.