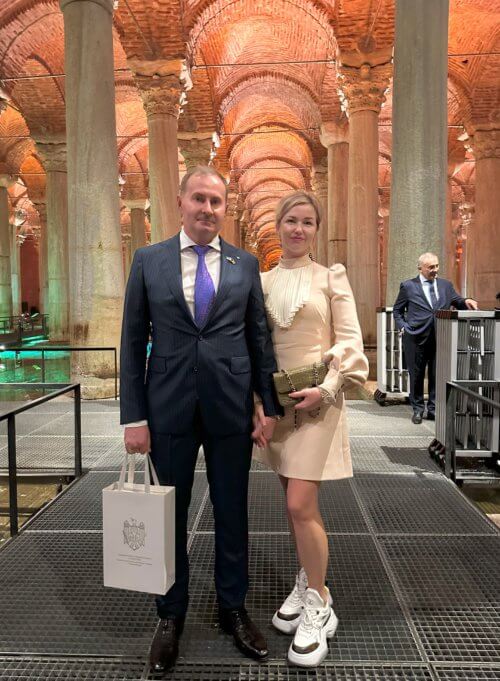 On 18 September 2023, the Honorary Consul of the Republic of Moldova in Khmelnytskyi, Mykola Skrypkovskyi and his wife, at the invitation of the Consul General of the Republic of Moldova in Istanbul, Sergiu Gorduza, attended the official reception on the occasion of the Independence Day of the Republic of Moldova.
The event took place in the historic city-museum – Cisterna Basilica, one of the largest and best preserved ancient underground reservoirs in Constantinople, which has some resemblance to a palace complex. The cistern is located in the historic centre of Istanbul, in the Sultanahmet district, opposite Hagia Sophia.
During the meeting, Mr Mykola Skrypkovskyi greeted Mr Sergiu Gorduza and presented him with a painting by a talented artist from Khmelnytskyi, as well as Ukrainian sweets, which symbolised warm greetings and friendly relations.
Glory to Moldova!
Glory to Ukraine!