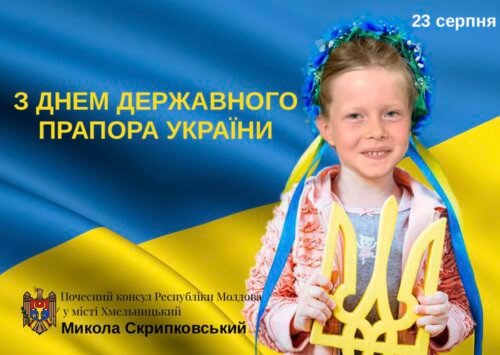 On August 23, every year since 2004, Ukraine honors one of the three key state symbols – the blue-yellow flag. It is also a national symbol. A symbol of our Ukrainian identity, a symbol of the struggle for freedom.
For Ukrainians, the blue-yellow flag is a symbol of freedom and the struggle for independence.
Today, the flag is with our military on their shoulder chevrons, in their backpacks and in their positions. They carefully sign it to their fellow callsigns as a reminder. It hovers over the free and liberated cities of Ukraine. And Ukrainians in the occupied territories are waiting for it to flourish again with pride in their cities, towns and villages.
Happy National Flag Day of Ukraine! I wish that the sky above your head was always clear and blue, and the harvest is generous and rich. Let the flag of Ukraine fill the soul with patriotism and a desire for a bright future. I congratulate you on the Day of the National Flag, a symbol of the spirit and freedom of our country.

Honorary consul of the Republic of Moldova
Mykola Skrypkovskyi