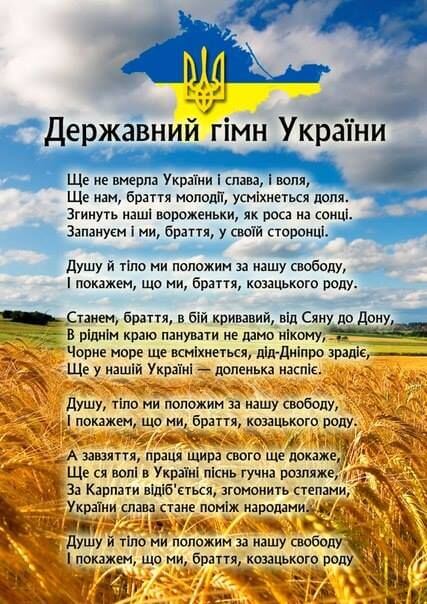 On March 10, Ukraine celebrates the National Anthem Day, which has become a symbol of the indomitability of our soldiers, national identity and indomitability of the entire Ukrainian people.
The holiday was officially approved by the Cabinet of Ministers of Ukraine in 2017. "Ukraine is not dead yet" – a piece by the composer Mykhailo Verbytskyi and the poet Pavel Chubynskyi, which became the state symbol of our country, was performed for the first time precisely on March 10, 1865, at a concert dedicated to the memory of Taras Shevchenko in Przemysl (Poland).
During the full-scale war of Russia against Ukraine, children, hiding in bomb shelters, often sang the national anthem, and defenders perform it on the front lines, it is heard every day on TV and radio, setting us up for victory.
National Anthem Day of Ukraine is a reminder of the importance of unity and national identity, traditions and unique culture of our people.

Honorary Consul of the Republic of Moldova
Mykola Skrypkovskyi