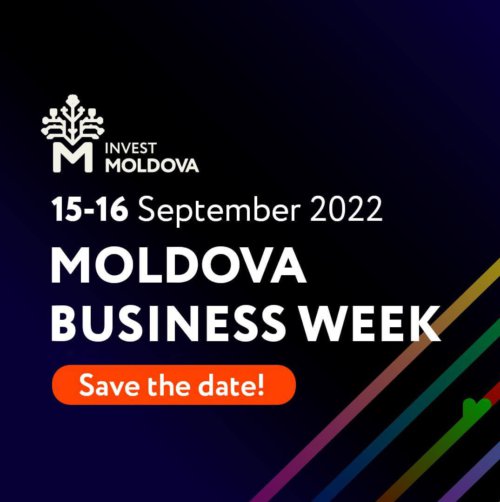 Moldova Business Week, annually organized by Moldova Investment Agency, is one of the most important economic events of the year, bringing together foreign investors, local and foreign entrepreneurs, businessmen, economic experts and analysts, local and international speakers, as well as representatives of state institutions and diplomatic missions accredited in Chisinau.
The next Moldova Business Week event, titled "Moldova – a destination of relocation and solutions for regional supply chains", will take place on September 15-16, 2022.
Moldova has demonstrated maximum flexibility and ability to adapt to new conditions by introducing a series of receptive policies based on new information, responding quickly to the needs of the business environment and especially of investors.
Attend the event to learn why Moldova can be a movement and a solution for regional supply chains!
Register online at www.mbw.md.