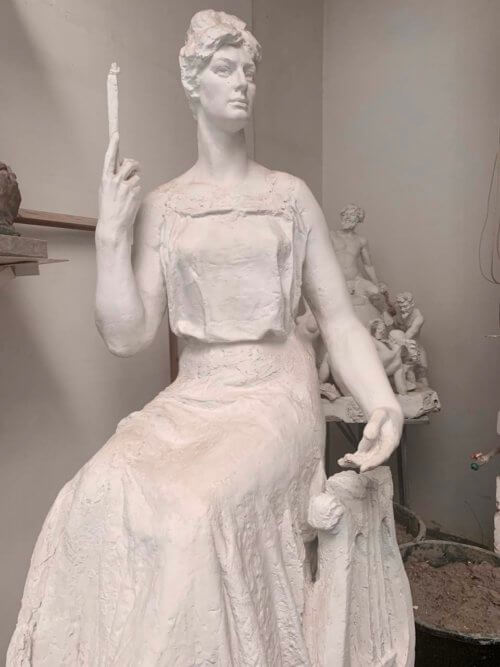 Hello, friends!
I had the opportunity to visit the creative family of the sculptor Mykola Znob again. The works of three generations of Znob sculptors decorate many cities of Ukraine and beyond.
It is always extremely interesting to listen to the history of each work.
In my opinion, Mr. Mykola is the hands, and Ms. Veronika is the soul of their sculptures, in which they embody their art.
I ordered one more job, and I will definitely share the photos with you when it's finished. One of Mykola Znob's works, namely the bust of the King of Moldova STEPHAN III the Great, already decorates my office.
If you have the opportunity, I advise you to definitely visit the workshop-museum in Kyiv of this extremely talented sculptor.