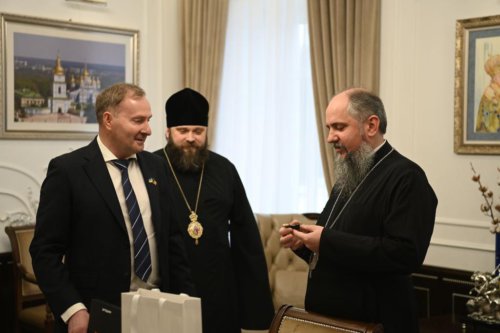 Honorary Consul of the Republic of Moldova Mykola Skrypkovskyi congratulated His Beatitude Metropolitan Epiphanius of Kyiv and All Ukraine on his birthday!
"Greetings to you, His Holiness! Please accept my most sincere birthday wishes! I wish you courage, strength, health, faithful and decent friends. So that bad people with evil intentions always bypass you. And, of course, victory and peace to our God-given Ukraine!"
On this day, Mr. Consul presented His Beatitude Epiphanius with commemorative gifts. As a sign of gratitude, His Beatitude Metropolitan Epiphany of Kyiv presented Mykola Skrypkovsky with the first copy of the publication "Unification Council of the Orthodox Churches of Ukraine" with a personal signature and the most sincere wishes!