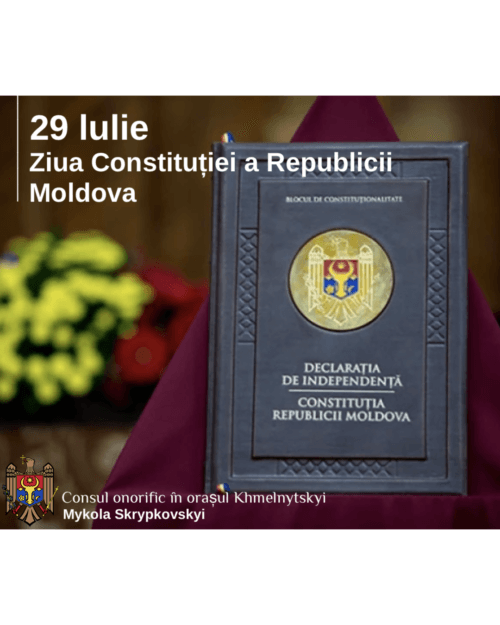 Dear Moldovan people and all residents of the Republic of Moldova!
I sincerely congratulate you on the occasion of the Constitution Day! This is a special and meaningful day for you. Constitution Day is a symbol of your democracy, independence and defines the important principles on which your country is founded.
Ukraine and Moldova have a lot in common in their historical, cultural and economic ties. Over the years, we strive to maintain and develop our relationships based on mutual respect, trust and common interests. During the full-scale war in Ukraine, you are one of the many countries that support our state.
Your Constitution became the foundation for building a democratic society, and you are a worthy example for other countries.
May your Republic of Moldova continue to strengthen its democratic institutions, promote economic development and increase the welfare of its citizens. I wish you peace, prosperity and harmony on this noble path.
With best regards,

Honorary consul of the Republic of Moldova
Mykola Skrypkovskyi