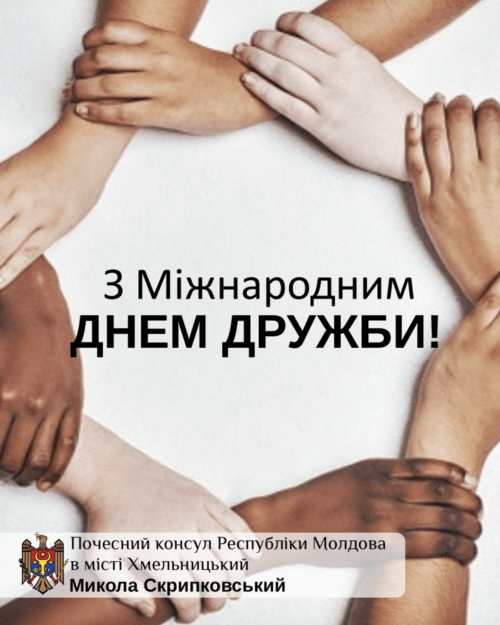 Dear friends,
On the occasion of the International Day of Friendship, I would like to remind you that friendship is the most important element of mutual understanding and good neighborly relations. Despite our different cultures, languages and views, we find commonality in kindness and respect for each other.
On this special day, I want to convey greetings to all our friends. You are an integral part of our lives, and we are grateful for your support and kind words that you give us. Special thanks are dedicated to our friendly countries who stand by us in this difficult time for our country.
Always remember that together we can achieve great things and overcome any obstacles.
Happy International Friendship Day to you and your friends!
Best regards,

Honorary consul of the Republic of Moldova
Mykola Skrypkovskyi