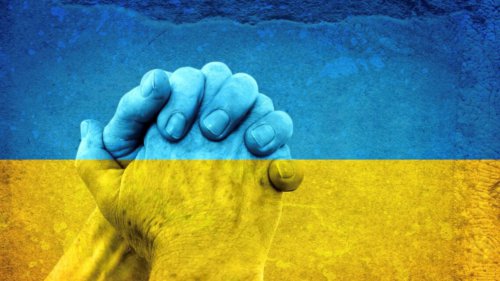 Today is a bright and benevolent holiday – the day of friendship!
Friends get to know each other in war!
Almost a year and a half has passed since the beginning of the full-scale invasion of the Russian army into Ukraine. During this time, the true friends of our state, who are spending billions of dollars from their own budgets to help the Ukrainian people in the war with Putin's Russia, have clearly appeared on the international arena.
In addition, friendly countries accepted millions of Ukrainian citizens who were forced to leave their homes. Refugees from Ukraine receive food, shelter, medical and legal assistance, basic necessities and money in neighboring countries.
Poland, Moldova, Romania, Slovakia, Hungary, Estonia, Lithuania, Germany, Spain, Italy, Czech Republic, Sweden, Croatia, Cyprus, Bulgaria, Canada, Great Britain, USA – Thank you for your great help and support.
For example, the Republic of Moldova accepted the most refugees per capita. Since the beginning of the war, more than 600,000 citizens of Ukraine have passed through the country. Currently, about 100,000 refugees remain in Moldova.
Friendship is mutual understanding and selflessness, sincerity and trust, common interests and points of contact. A friend will never leave you in trouble and will always come to your aid. It is difficult to deny the positivity of friendly relations, it was valued always and at all times.
I congratulate you, friends, on this holiday and wish you to always be successful, healthy and full of optimism. Always achieve your goal and always set an example for others!
And most importantly – victory and peace to Ukraine!

Honorary consul of the Republic of Moldova
Mykola Skrypkovskyi