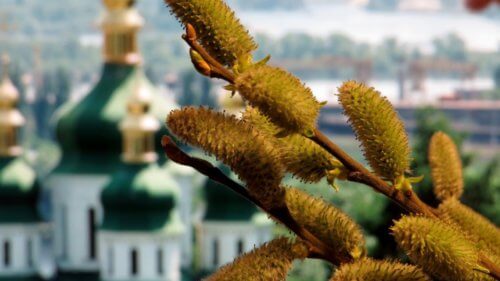 Dear Ukrainians,
I warmly congratulate you on Palm Sunday!
This is a special day when we remember the Entry of Jesus Christ into Jerusalem. It also marks the beginning of the Great Lent, a time for reflection and self-sacrifice, which reminds us of the importance of spiritual purification and unity within the family.
I wish for this holiday to fill your hearts with peace, tranquility, and grace.
May your good deeds and actions never go unrecognized or unrewarded. May our prayers contribute to bringing an end to war, terror, and the suffering of innocent people as soon as possible. May this holiday fill your souls with optimism, faith, and hope for peace, victory and tranquility in our country.
With respect and best wishes,

Honorary Consul of the Republic of Moldova
Mykola Skrypkovskyi