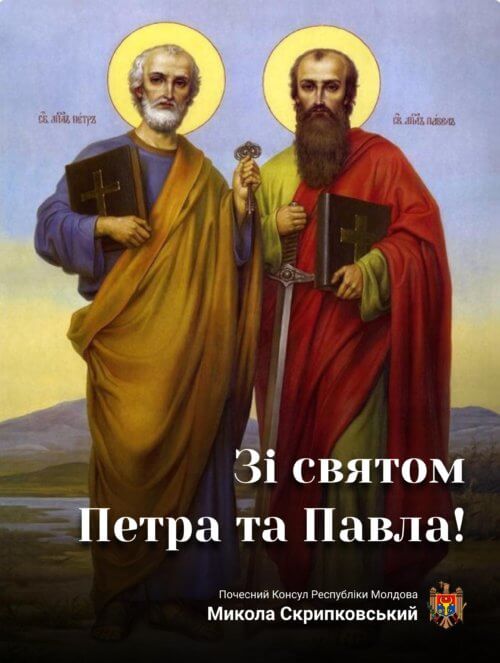 I sincerely congratulate everyone on the feast of Peter and Paul!
I wish to walk a good, even path to my happiness, to my dreams, I wish good health and tireless bright hope, as well as peace above my head, order in the family and prosperity in life. Be brave and good people, do good and get pleasure for your soul.
May the holy apostles always protect you and your family from all troubles.
I wish you God's grace, peace and good health!


With respect and best wishes, Mykola Skrypkovsky, Honorary Consul of the Republic of Moldova in the city of Khmelnytskyi!