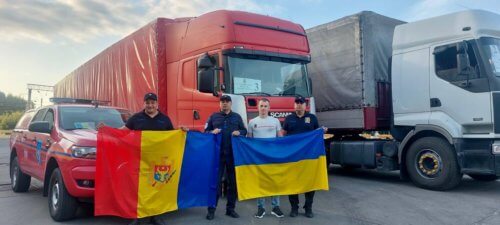 On September 9, 2023, the Honorary Consulate of the Republic of Moldova in the city of Khmelnytskyi met a humanitarian cargo, namely 3 large trucks from the Republic of Moldova to support the energy system of Ukraine.
International aid lots were allocated free of charge by the management of the "Elektoromerezh" Joint Stock Company and the property of the State Enterprise "Moldelektryka".
Auxiliary equipment includes electrical equipment, including cables, lamps, power transformers, clamps of various types, insulators and other machines necessary for the supply of electricity in Ukraine.
This is the second aid this year that was provided by the Republic of Moldova to the Khmelnytsky region. In total, 12 large cars with help arrived in the city of Khmelnytskyi this year.
The Republic of Moldova stands in solidarity with Ukraine, offering constant support and assistance to the Ukrainian people.
Thank you for your help!
Glory to Ukraine!