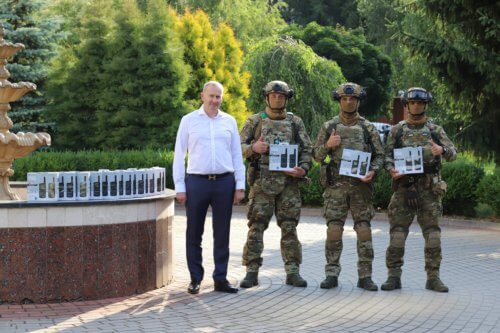 Greetings friends!
On July 4, at the end of the day, the Honorary Consul of the Republic of Moldova in the city of Khmelnytskyi, Mykola Skrypkovskyi, returned to his hometown – Khmelnytskyi.
But he could not refrain from congratulating the Head of the Main Office of the National Police of Ukraine in the Khmelnytskyi region, Colonel Ruslan Gerasymchuk, and his team with a professional holiday.
Therefore, the Honorary Consul prepared a small presentation for the leader –  gifts from Moldova, as well as 50 Motorola radio stations for one of the special units of the Khmelnytskyi police.
Congratulations on the holiday! We wish you success in all your endeavors and good health!
Glory to Ukraine!