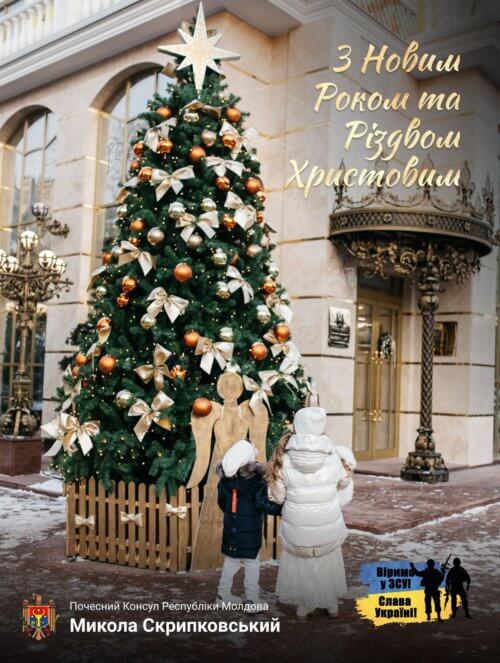 During the winter festive season we especially appreciate home comfort and family warmth. We wait for New Year's and Christmas holidays to share our joy with our families and make a cherished wish. To thank everyone who is nearby, who helps, who inspires and protects us.
Of course, our main gratitude and greetings go out to the Ukrainian soldiers at the front lines. It is thanks to our defenders and protectors we can celebrate New Year's and Christmas holidays in a cozy family circle.
It has been a challenging year, but we have managed to pass the difficult trials with honor and endure. Today we are all united by one thing – faith in peace, in our Victory, in the irrevocable prosperity of our Motherland.
Let there be no reason for despair and pessimism in the new year. I believe New Year 2023 will bring us happiness and peace, a lot of joy and love, preserve the lives of our warriors and increase the number of true friends.
On behalf of me personally, the Honorary Consulate and the whole Republic of Moldova, I wish you a Merry Christmas and Happy New Year!
Let our dreams come true and let miracles happen! Health and peaceful sky to Ukrainians and Ukraine!

Honorary consul of the Republic of Moldova
Mykola Skrypkovskyi