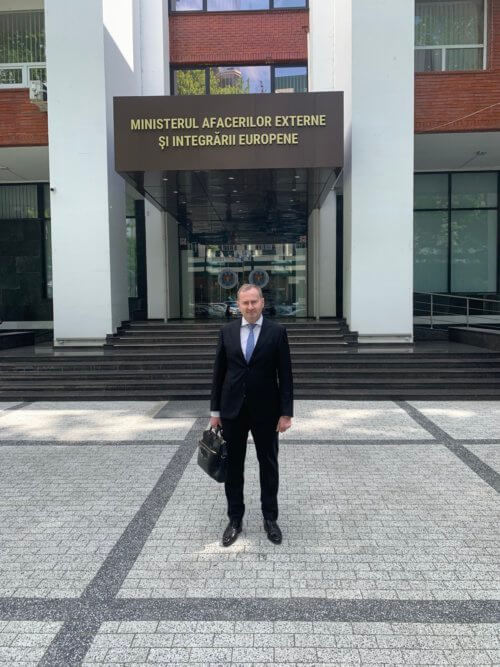 I sincerely congratulate the diplomatic corps of the Republic of Moldova on their professional holiday. You are entrusted with the honorable, challenging and responsible mission of not only adequately representing your state in the global community, but also of building bridges to its future.
First of all, it requires a profound understanding of national interests and strategies for their protection, a clear vision of reference points, goals and ways to achieve it, a combination of strong intellectual potential, broad erudition and competence.
Exactly such qualities have been and are being perfected in the process of formation, affirmation and consolidation of the diplomatic service of the Republic of Moldova. Last year was a milestone in its biography. After many years of laborious work, Moldova got candidate status to the EU, including Deep and Comprehensive Free Trade Area, relations with strategic partners, in particular with Ukraine, were given new impetus.
By worthily defending the national interests and raising Moldova's prestige internationally, you fulfill a historic mission.
On the day of your professional holiday, I wish you energy, persistence and commitment.
May success always accompany your endeavors!

Honorary consul of the Republic of Moldova
Mykola Skrypkovskyi