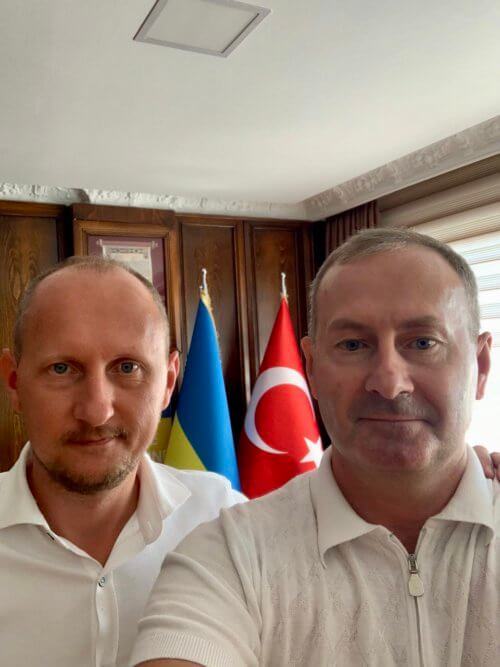 Honorary Consul of the Republic of Moldova in Khmelnytsky Mykola Skripkovsky paid a friendly visit to Consul General of Ukraine in Istanbul Roman Nedilsky.
During the meeting, the parties discussed the extremely difficult situation in Ukraine, possible cooperation, exchanged views and agreed on the possibilities of support and cooperation during the martial law.
Mr. Mykola presented Mr. Roman with the Consulate's magazine for 2022 and a magazine story about the Khmelnytsky Diplomatic Forum, as well as presented him with gifts from the Republic of Moldova.
At the end of the meeting, the Honorary Consul of the Republic of Moldova in Khmelnytskyi Mykola Skripkovskyi awarded Mr. Roman Nedilskyi with the Honorary Award "STEFAN III THE GREAT".
In his turn, Mr. Roman Nedilskyi invited Mr. Skrypkovskyi to attend the celebrations to be held on September 21, 2023 in Istanbul.
"It was a pleasure to talk to you and discuss important steps of cooperation.
Thank you, Mr. Roman, for the warm welcome and friendly conversation," Mykola Skrypkovsky emphasized. But let us not forget to whom we owe the opportunity to work.
We continue to work on the diplomatic front.