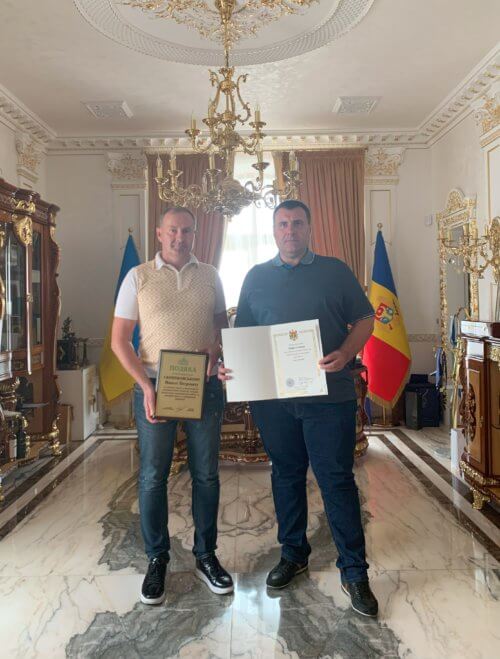 On 3 September, the People's Deputy of Ukraine, Serhii Mandzii, visited the Honorary Consulate of the Republic of Moldova in Khmelnytskyi.
The meeting was very pleasant and friendly. Mr Mykola Skrypkovskyi and Mr Serhii Mandzii agreed to meet more often and make every effort to attract business from Moldova and other countries.
Mr Mandziy thanked Mr Skrypkovsky for his active participation in establishing the relationship, strong organisation of volunteer work and significant contribution to the victory.
"It was extremely pleasant to receive a letter of appreciation for my small contribution to the development of diplomatic relations between Moldova and Ukraine, as well as other countries. This is especially important, given that my and my family's assistance contribute to our common victory," said the Honorary Consul, Mr Mykola Skrypkovskyi.
In his turn, Mr. Serhii Mandzii was awarded with the Consulate's award – the Honorary Award of STEPHAN III THE GREAT, and received gifts from the Republic of Moldova.
Together to victory! Glory to Ukraine!