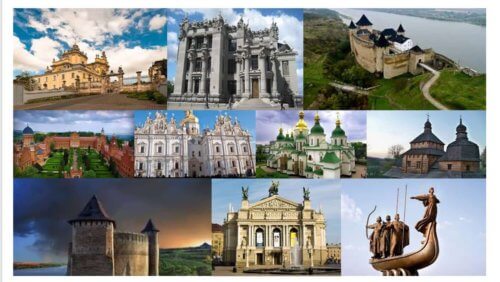 One of the ways to preserve and promote the cultural heritage of Ukraine is the Day of Historical and Cultural Sights. Ukraine is a country with a rich history and culture, which is preserved and passed down from generation to generation of the Ukrainian people.
The purpose of this holiday is to attract public attention to the preservation and restoration of monuments of architecture, history and culture of Ukraine. This day is an important holiday because it reminds Ukrainians that the history and culture of our country is extremely important and necessary for preservation.
Currently in Ukraine, according to updated data, there are 1399 cities and towns and more than 8 thousand villages with valuable historical and architectural heritage. The processes of their development, reconstruction, construction, investment activities in historical areas should be united on the principles of conservation and optimal use of immovable cultural heritage and protection of the historical and architectural environment. In the capital, in particular, more than 675 monuments are registered by the state, of which 390 are national, that is, of national importance. Two complexes – the Hagia Sophia with nearby monastery buildings and the Kiev-Pechersk Lavra are included in the UNESCO World Heritage List.
Today, more than ever, we must value and develop Ukrainian culture, preserve and remember our history and popularize Ukrainian. We should be proud of who we are, be proud of the people who glorify our country with their artistic, architectural and literary art, their language, traditions and creativity.