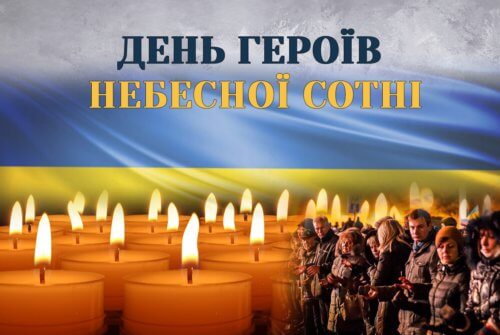 Today we honor the feat of the participants of the Revolution of Dignity and perpetuate the memory of the Heroes of the Heavenly Hundred! We honor the memory of those who changed the course of our country's history. Most of them gave their lives, others died later – in March and April 2014. They defended the ideals of Ukrainian democracy, defending human rights and freedoms and the European future of Ukraine.
Human dignity is one of the most important personal values. The Constitution of Ukraine (Article 3) states that the dignity of a person, as well as his life, health and safety, are recognized as the highest social value in our state.
Today, in the conditions of war, we should more often remember the fateful events that became a symbol of the struggle for freedom and dignity.
The Revolution of Dignity proved that Ukrainians not only chose the path to Europe, but were also ready to fight for it, defending their own rights and freedoms. In the world, Ukraine began to be perceived as a state with its own identity, history and dignity, capable of protecting its sovereignty.
People don't die. They live as long as they are remembered. We remember and bow our heads in sorrow.