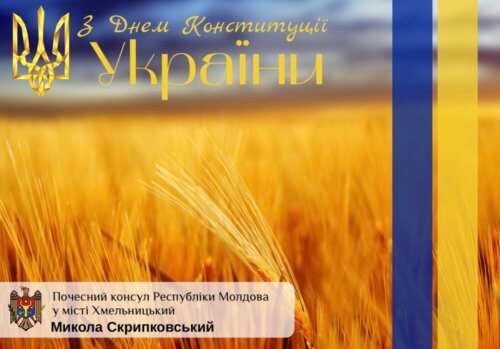 Dear Ukrainians!
Today we celebrate the Day of the Constitution of Ukraine – a holiday that symbolizes our independence, democracy and rule of law. This important date reminds us how important it is to strive for freedom and equality. And also to know and use one's rights, because this is a sign of a democratic civilized society.
In this difficult time for our country, we have consolidated our pro-European orientation, we multiply achievements, protect our rights, defend independence and territorial integrity, build a democratic, strong and prosperous society.
Each of us can contribute to the development of our country, know our rights and responsibilities, and be able to protect them. We must be a united and strong team moving towards a common goal – to victory, to a better, democratic and peaceful Ukraine.
Let this holiday be a reminder of our civic duties and aspiration for a better future. I sincerely congratulate you on the Constitution Day of Ukraine!
Sincerely and best wishes,

Honorary consul of the Republic of Moldova
Mykola Skrypkovskyi