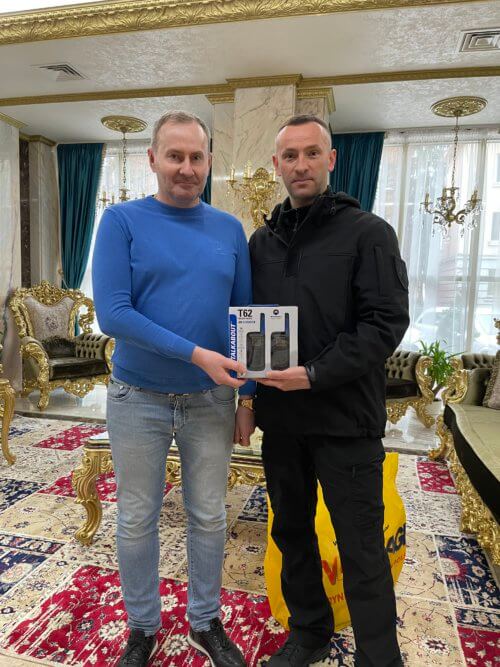 Today, April 12, the Honorary Consul of the Republic of Moldova in the city of Khmelnytskyi and the head of the "Royal Palace Charitable Foundation" Mykola Skrypkovskyi met with a representative of the National Police of Ukraine in the Khmelnytskyi region.
During the meeting, the Honorary Consul handed over another aid to one of the police units, namely 20 Motorola walkie-talkies.
The representative of the Khmelnytskyi police expressed his gratitude for the constant support and help.
We stand together to support and help each other until we reach our common goal. Together to victory!
Glory to Ukraine!