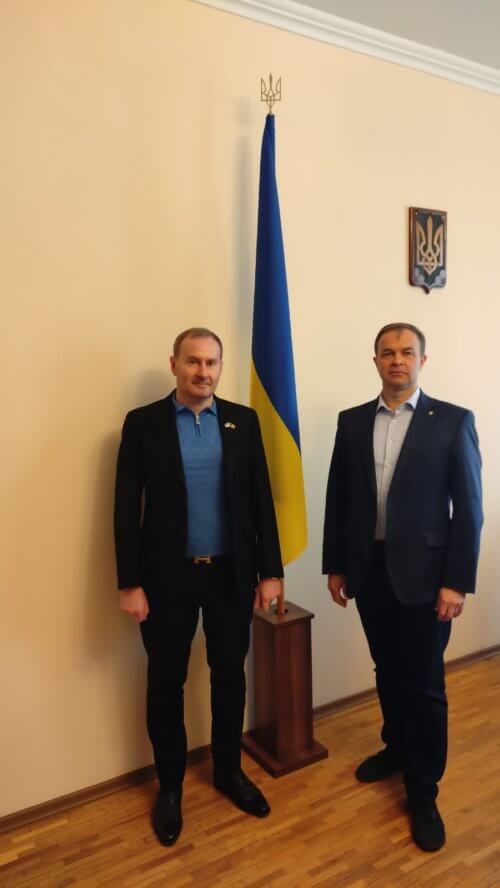 Today, the Honorary Consul of the Republic of Moldova in the city of Khmelnytskyi, Mykola Skrypkovsky, paid a visit to the head of the Representation of the Ministry of Foreign Affairs of Ukraine in the city of Odesa, Serhiy Orlov.
During the business meeting, the parties exchanged experience and ideas of diplomatic work during the war in Ukraine, and also analyzed the possibilities of attracting partners for the development and reconstruction of our country.
Together to victory is a goal that can only be achieved through our unity and cooperation.