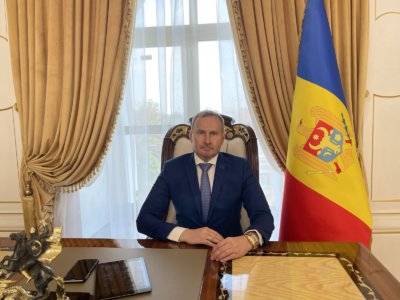 Since the beginning of russia's attack on peaceful Ukraine, every morning each of us wakes up thinking about the war and its consequences. Not long ago we were living in peace and harmony, working, loving, raising children, meeting with friends and family and making plans for the future. But on February 24 the life of every Ukrainian changed forever…
Every day I communicate with government officials, diplomats, colleagues and ordinary people.Every day I hear about the horrors of the russian military under occupation territories. I am overwhelmed with emotion and I want to say so much, but it's hard to find the words. My heart aches to realize what price Ukraine and its people are paying for the right to be free and independent. What are children, women and civilians to blame, who are mercilessly killed every day? Why are they being mocked like this? Where does so much hatred for our people come from?
It is difficult to see what Bucha has become after the retreat of the occupiers. The mutilated bodies of dead civilians, including women and children, are before our eyes. It's like a bad dream and this could not happen in the 21st century… But it happened.
And then there are Vorzel, Irpin, Gostomel, Borodyanka, Motyzhyn, Chernihiv, Kharkiv, Melitopol, Izyum, Mariupol. It is difficult to imagine what the survivors of these cities are experiencing. Eternal memory to the fallen martyrs and liberators. We will never forget you!
We will never be the same again. The war has changed all of us, it has changed our children. It is important that this horror ends as quickly as possible and that we return to peaceful life. Children sincerely want this, as do adults…
We will definitely win and build a new blooming Ukraine. We will build every kindergarten, school, hospital, house and road and we will launch more than one Mriya into the sky. One thing is a great pity that our defenders, civilians, women, and especially children, who were mercilessly killed by russian missiles, bombs, and bullets, will not be able to see this.
All of us have similar opinions at this difficult time. The main thing is not to give up, to believe in the best and make every effort to speed up the time of our Victory!
I love my family and my native Ukraine.
I am UKRAINIAN and I am proud of it.

Honorary Сonsul of the Republic of Moldova
Mykola Skrypkovskyi