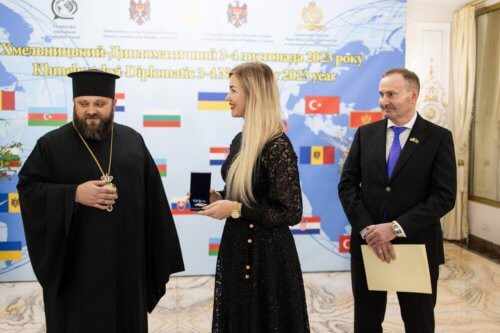 For sacrificial love and dedicated work for the benefit of the Local Ukrainian Orthodox Church and the pious people, Bishop Pavlo of Khmelnytsky and Kamyanets-Podilsky, on behalf of Metropolitan Epifaniy of Kyiv and All Ukraine, was proud to award the Order of the Holy Princess Olga, CEO of ROYAL PALACE, Ms Anna Marchuk.
This high award recognises not only personal contribution to religious life, but also emphasises the ability to unite public and business initiatives for the better future of our country.
Let this act be a symbol of national unity and patriotism, reflecting the greatness and strength of our independent Ukraine.
Congratulations and proud!