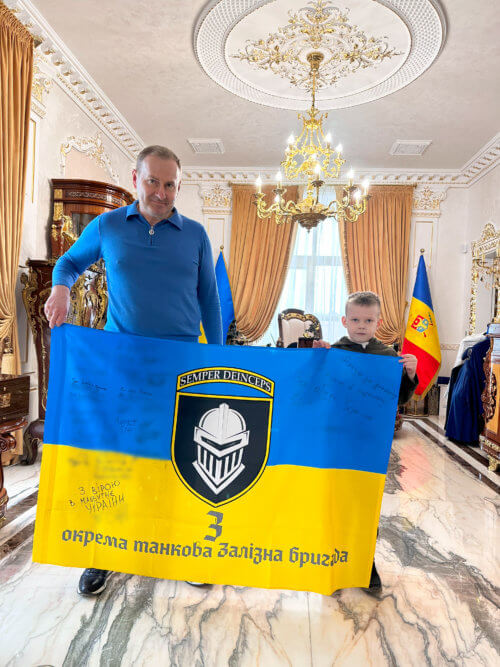 I am extremely pleased to receive such a reward for the small contribution of my family to the approach of our victory.
It is a great honor for me to protect the battle flag with the signatures of the unit commanders.
Thanking the brigade commander for the award, I wished only one thing to protect himself and his soldiers.
Thank you to the 3rd Separate Tank Iron Brigade and all soldiers of the Armed Forces for the opportunity to live and work.
We continue to work and never tire of helping our Armed Forces!
Glory to Ukraine!

Honorary Consul of the Republic of Moldova
Mykola Skrypkovskyi