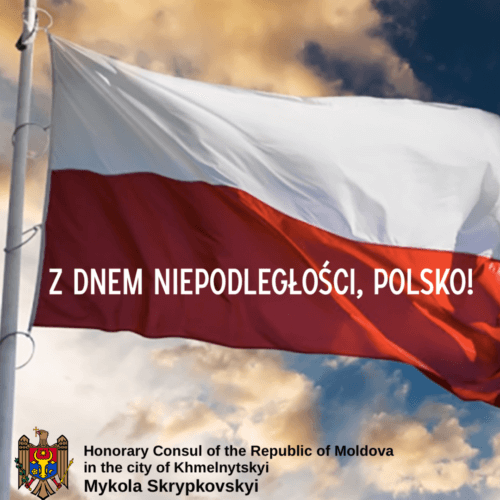 Today, with great joy I congratulate my Polish friends on the most important holiday of the country – Independence Day!
Freedom is a treasure that every person has, and every country strives to preserve its most valuable gift – independence.
May this day be filled with joy, pride and patriotism. I wish you, my Polish friends, to always remember the importance of freedom and the price you pay for your country's independence.
Happy holiday, friends! May your independence always be strong, and may you enjoy prosperity and well-being!
Best wishes,

Honorary consul of the Republic of Moldova
Mykola Skrypkovskyi